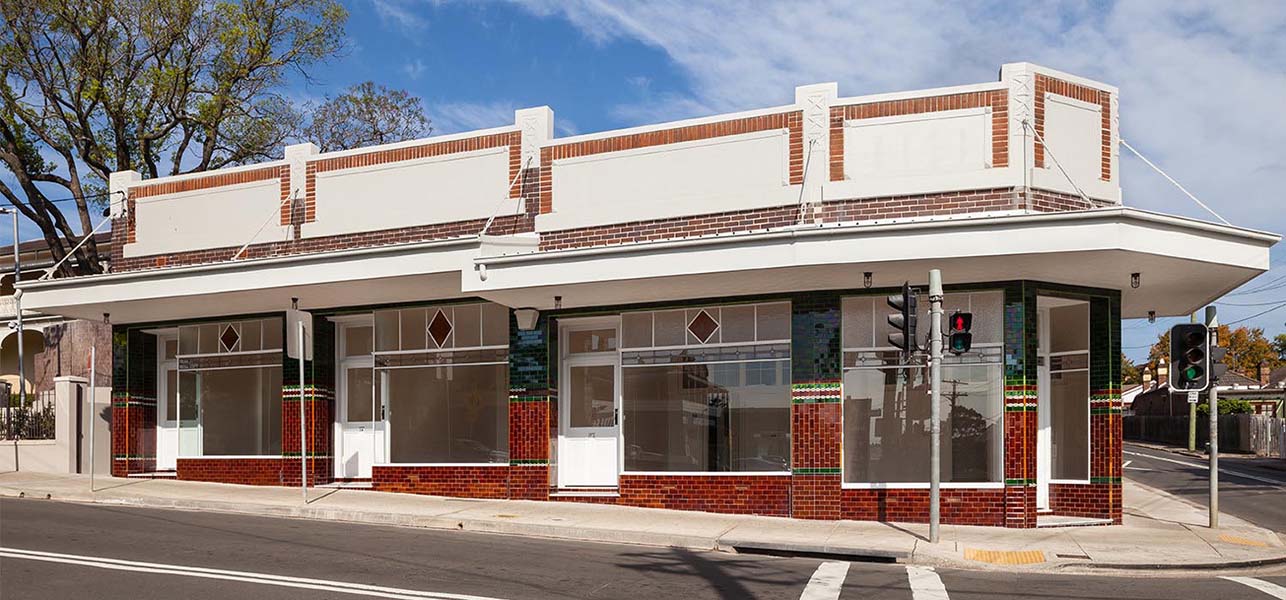 Congratulations to everyone involved with 17-21 Charlotte Street, Ashfield, which was commended at the 2018 National Trust Heritage Awards, on Friday 4 May 2018.
The project, which was Highly Commended in the Conservation Built Heritage category recognises the attention to detail of the restoration of internal and external heritage features in this suite of four shops, originally constructed in 1925. The awards focus on the retention and protection of heritage items.
We would like to acknowledge our client PAC for their commitment to this project, GAC Project for their project management and Tower Projects for the quality of their construction work.