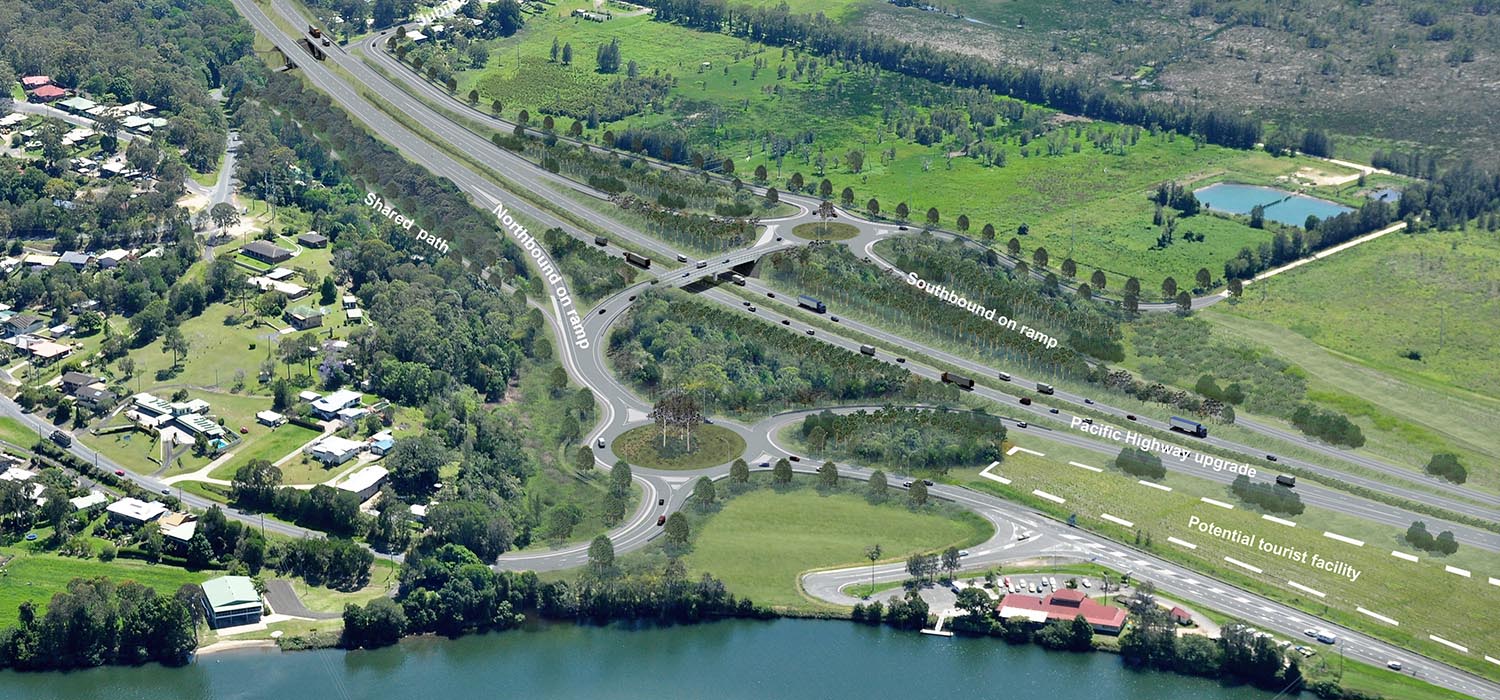 The landscape and urban design for the final 133 kilometre section of the Pacific Highway Upgrade between Woolgoolga and Ballina has received a Landscape Architecture Award for Infrastructure at the 2019 NSW Australian Institute of Landscape Architects ceremony.
CM+ was responsible for delivery of the portion between Glenugie and Maclean, as part of an impressive collaborative team including Context Landscape Design, Corkery Consulting, Studio Colin Polwarth, Centre for Urban Design, NSW Roads and Maritime Services, Spackman Mossop Michaels, Hassell and Tract.
The project and project team should be commended for their commitment to environmental sustainability and for helping people connect to the landscape through a compelling vision and robust landscape framework that emphasises the regional and local landscape, say the judges.
Pacific Complete (RMS Delivery Partner) coordinated the landscape and urban design for the $4.9 billion Roads and Maritime Services project, which includes major bridges over the Clarence and Richmond Rivers – and is due to open in 2020.
To deliver this very large infrastructure project, in a compressed time frame, it was divided into six sections, each designed by a separate professional services team led by an engineering firm and incorporating urban and landscape design firms.
The Glenugie to Maclean section design was lead by GHD, with CM+ and Context Landscape Design as urban and landscape design consultants.
From CM+ our Director Bill Morrison, Design Director Richard Nugent and Associate Director – Infrastructure Kash Rangan contributed to the project.
The jury were impressed with the inclusion of a lead landscape architect and urban design team in the Delivery Partner's structure; a move they say resulted in "…unprecedented design, delivery and coordination."
The project was also commended by the jury for enhancing "…the experiential qualities of the journey along a segment of Australia's iconic 'highway one'.
"The road design draws cues from the surrounding landscape and connects people to the landscape beyond."